Classes
With valid ID, join us for a relaxing tasting where you will sample a variety of eight different craft beers.
The Deal
Single Option: 35.00 per person
Two Person Option: $70.00 per pair
Four Person Option: $100.00 for party of four
Over the course of 2 hours learn how to make up to 7 different flavored sangrias by the glass, with you as the bartender. When most people think of Sangria, they think red. We like to think outside the box by having you make mostly white sangrias.
The Deal
Single Option: $50.00 per person
Two Person Option: $100.00 per pair
2 Day Bartending Certification Course With Job Placement Assistance:
View Classes
Learning hands on is 95% of the battle. With this hands on certification course you learn the proper ways of pouring and how to make modern drinks (mixed in with a few classics) while not getting lectured for hours upon hours with information you will NEVER need.
The Deal
Single Option: $295.00 per person
Two Person Option: $495.00 per pair
Every bar and restaurant has their own way of doing things. Learn the recipes, liquor brand names and choice wines and micro brews, all while earning your certification. When the class has ended we offer unlimited refresher courses and practice for FREE if you feel you need more work along with assistance in job placement.
To sign up for a class call us at 862-438-0385
About
Bar Academy 101
Bar Academy 101 opened June 2010, with one singular focus. That focus was to bring an affordable, hands on bartending training program to the Northern New Jersey area. Owner Robert C. Troisi, who has nearly 19 years worth of experience and training in the bar industry, has made this his mission. Along the way, we have added more exciting programs and classes like our Wine Education and Wine and Chocolate Pairing classes. Who knew pairing a basic Cabernet and coco bean could be so simple and delicious? We also have Craft Beer Tasting and Beer Eeducation, hands on Sangria Making, and our new and exciting Glass Painting class where we paint, not on canvas, but on bar glasses! No one said running a small business was easy, but boy is it rewarding. Thanks for stopping by Bar Academy 101's Web Site, the place where we make your dreams come true, one drink at a time.
Learn More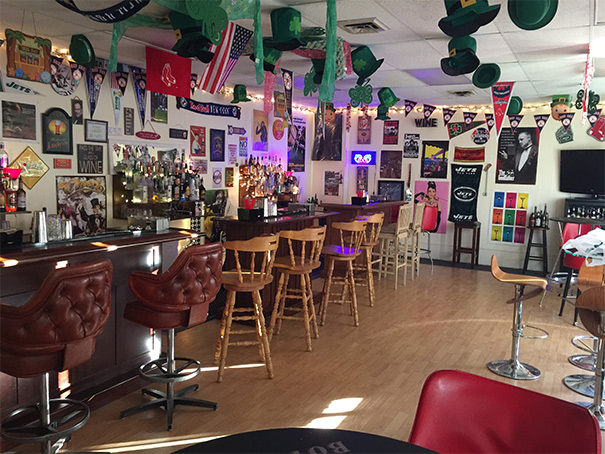 Testimonials